We are an international center in Faenza (Italy) with the main goal of promoting and enhancing art and ceramic especially. We work as a reference point in the field of ceramics, proposing formative and recreational activities, doing research on ceramic materials and organizing different kinds of cultural events.
We offer a wide range of activities: artists residence, workshops, ceramic contests, technical support for your projects, research and development of new products, open studio, exhibitions and other events.  FIND OUT OUR STAFF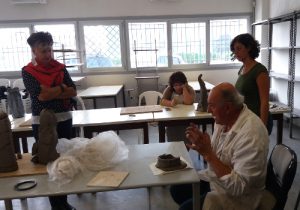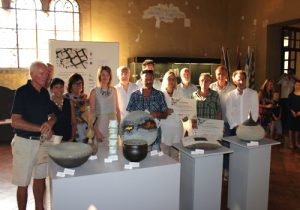 You can find us in Faenza, internationally acknowledged for its ancient ceramic tradition, thanks to its finely decorated majolica (also called "Faenza") and to the work of generations of artists and artisans throughout the centuries.
From here you can easily reach culturally relevant cities such as Firenze, Ravenna and Venezia.
Also, you can choose to visit 3 charming medieval towns located in Faenza surroundings: Brisighella, Dozza and Bertinoro.
What to do in Faenza and its surroundings