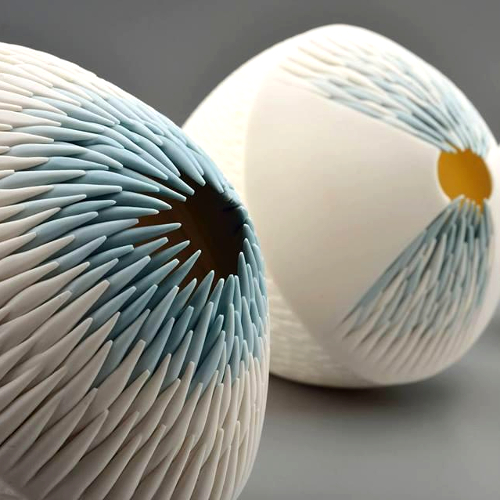 Basic Course of slip and body porcelain and its transparency
PORCELAIN is a material that requires a prolonged, precise and very accurate processing to obtain pieces of exquisite beauty. The different techniques faced with this material allow us to highlight two important qualities, TRANSPARENCY and SMOTHY to the touch.
This course allows you to develop simple basic techniques, all tricks to avoid cracks, breakages, deformations, the secrets to recover a broken piece, the knowledge of the correct drying and the different firing curves.
We would use body and slip porcelain with and without the use of single and double-fired molds. The purpose is to ENHANCE CREATIVITY WITH THE RIGHT KNOWLEDGE OF ALL RESOURCES IN THE FIELD OF PORCELAIN AND ITS QUALITY OF TRANSPARENCY AND WITHOUT GOING CRAZY!
Program:
- Fully practical lessons with a theoretical chapter for basic technology: - Preparation of the slip and body porcelain recipe and percentages. - Slip casting porcelain methods with and without molds - Methods of achieving transparency - Method of constructions with slabs or small fragments - Precautions in drying, firing and finishing - How to obtain smooth surfaces - How to glaze with simple means - How to recover broken or craked pieces - Firing curves and how to place fragile pieces in the kiln, use of alumina - Corrections after biscuit and finishing after last firing The 20-hour workshop lasts from 9.00 to 17.00 on Friday and Saturday and from 9.00 to 16.00 on Sunday. Teacher:
Martha Pachon
Download the application form in pdf
Download the program in pdf